As the second largest fashion fair for finished garments in Europe, the 20th CPM Fashion Fair kicks off on Feb. 26, 2013 in Moscow.

Having certified by the UFI, the Fair is held with the joint efforts of the IGEDO Company and the Expocenter, Moscow. With a total exhibition area of over 50000 m2, the Fair is held twice every year in spring and autumn in five pavilions. The Fair immerses you in the over 1300 fashion collections, including men's wear, women's wear, children's wear, knitwear, leisurewear, leather wear furs, wedding and evening fashion, as well as accessories like lingerie and beachwear. With the favor and care from increasing professionals, the Fair not only gathers swarms of exhibitors from different European countries (most of the booths are reserved for manufacturers from France and Italy), but also gathers known brands in Russia itself.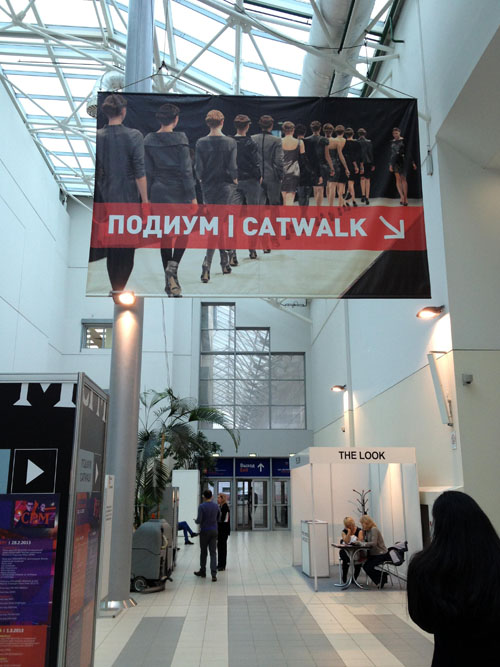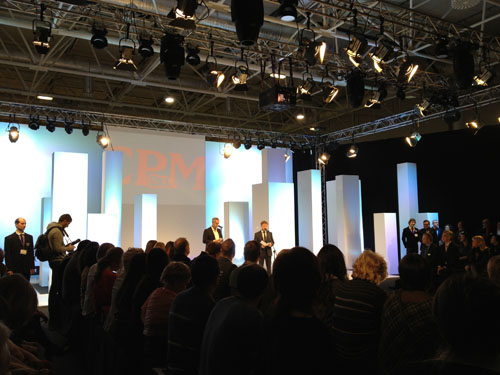 Opening ceremony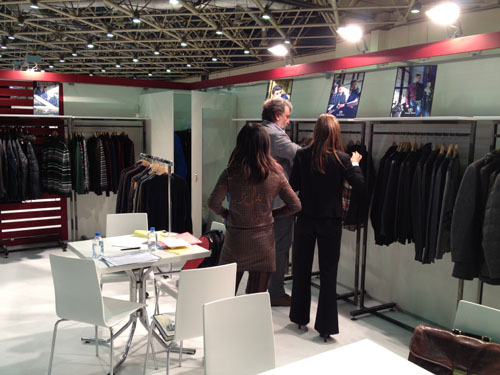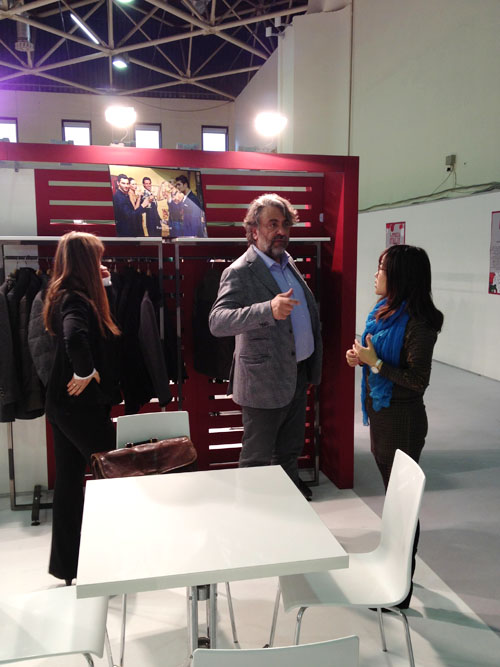 In the Fair, Raidy Boer Enterprise establishes its booth in the Italian Pavilion, exhibiting the brands including Raidy Boer and GHIALRO. In the morning of February 26, the International Department of Raidy Boer Enterprise is making final preparation and arrangement prior to the start of the Fair.
Booth of Raidy Boer Enterprise
By engaging in the overseas fair, the International Department of Raidy Boer Enterprise hopes to extend orders of its brands from overseas buyers, thus laying solid foundation for its future development in the international community, and meanwhile to understand the advantages of other brands through these international platforms.
For instance, the pavilion of Desigual has its unique flair: the outside of its booth is put up with wood blocks, where paintings, air brushings and fruit bars are arranged to show people a novel conception, and moreover, it distributes a large number of picture album packages printed with the brand image, obtaining high media exposure in the Fair. Some brands plan a fashion show. And some other brands deliver the brand materials and booth information to the seats before the fashion show kicks off.
So it is self-evident that all the brands attracts eyes and brand awareness by their own methods.

Then what opportunities and challenges do we have in Russia?
We find in the Fair that most of the visitors speak poor English, and most of clients are local ones who speak Russian. Therefore, we can conclude from the scale and the number of visitors of the Fair that Russia enjoys vast sales in its domestic market, giving the local fashions various opportunities. It is a sure thing that we will be confronted with many challenges in developing such a market, such as whether the language, the production cycle and the minimum order quantity can satisfy the needs in the prophase; all these require the joint exploration and effort of Raidy Boer Enterprise and its International Department.

Fashion is just like air. You may not feel it's existence when it is around you, but when it disappears, you will find it indispensible.