Business Trip of Raidy Boer Elite Team to Europe
Time: 2013-02-05 01:46:40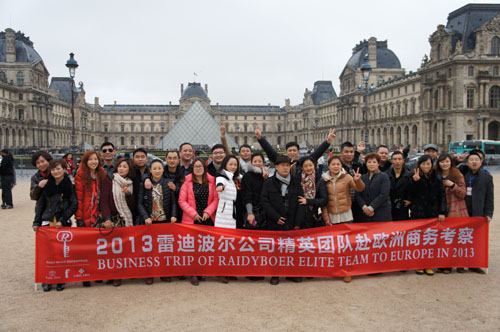 Knowledge has such power as to bring wealth and beauty to you.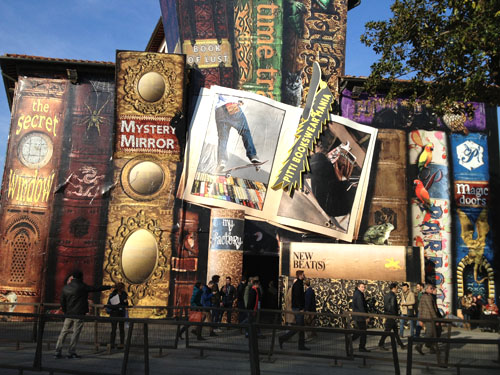 "Crazy for Books" is taken as the theme of the 83th PITTI UOMO, demonstrating that the enthusiasm for reading books is also a major force to drive global fashion trend. In my opinion, you can make innovations only by continuous learning; as an old Chinese saying goes, knowledge comes from the books and the experience of the world.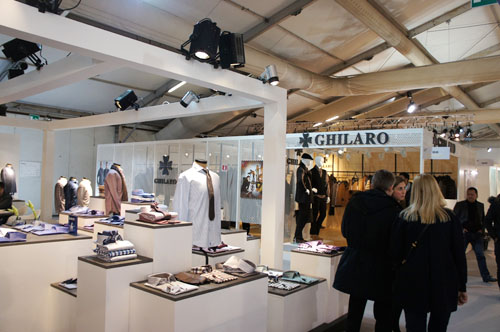 In January, 2013, with the invitation from the Company to attend the Pitti Uomo in Italy, the team of the Company's excellent agents start the "experience of the world". This business trip to Europe is designed for the following purposes: the first is to let the agents to visit our company in Italy and the exhibition of its brands so that they can further extend the understanding of the international operating system of Raidy Boer Enterprise; the second is to give the agents a chance to enjoy the fashions in Europe and learn the fashion elements of different famous brands; the last is that by this opportunity, the agents can know each other, exchange the experience of brand operation and management with each other, and promote the integral development of Raidy Boer Enterprise.

Raidy Boer Enterprise will carefully select the agents for each trip abroad, and also offer all-round support for them, from planning of inspection and learning to basic necessities of life; the Company will do its best to ensure that every agent going abroad can learn about the fashion information that is most popular in the current season, and acquire practical experience.


We also collect the feelings of some team members in the trip to PITTI UOMO:

Li Hua : FASHION——it is not a slogan; you need not to pursue it, but to enjoy it.

Liu Min and his wife, agent from Jianyang, said: "Louvre is worth going, and it is the paradise of art".

Gao Lei and his wife, agent from Yulin, said: "As new agents, we can learn a lot by communicating with agents from different areas.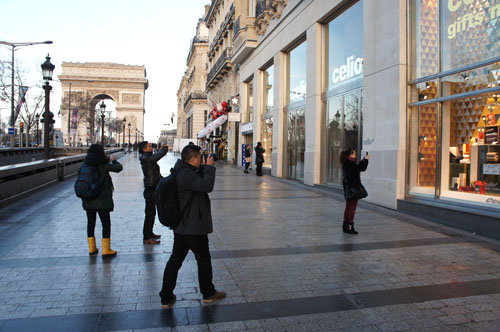 All the agents take photos to record the window displays worth learning during the trip for future reference.