2013 Spring and Summer Training Session of Raidy Boer Fashion Institute
In the venue of Yixing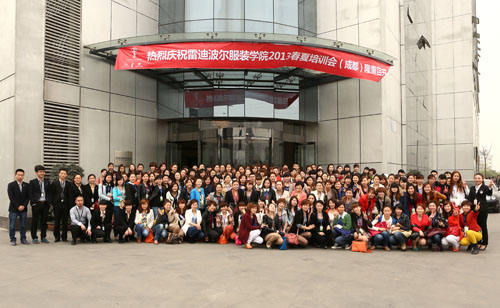 On March 10, 2013, Chen Zhi, Wei Jingjing, Qiu Jianfeng and other staff members waited early at Chengdu Shuangliu International Airport for the trip to the venue of Yixing to make preparation for the training course. This time, Raidy Boer Fashion Institute organized a group of trainers from three brands and chose venues in Chongqing, Chengdu, Yixing and Harbin with due regard to location of stores and background of the trainees to provide the terminal store members with an all-round training in Sales Skills, Corporate Culture and Brand Culture, International Fashion Trend, RaidyBoer2013 Spring and Summer Product information, Display Skills, GHILARO2013 Spring and Summer Product information, Display Skills, ferrant2013 Spring and Summer Product information, Display Skills against terminal marketing requirements. Following the signing ceremony of the Strategic Partnership Agreement between Raidy Boer Enterprise and Chengdu Textile College in June 2012, the founding ceremony of Chengdu Textile College and Raidy Boer Fashion Institute was officially held in Chengdu Textile College on October 19, 2012, which signified the execution of jointing fostering exquisite talents. After sufficient preparations of almost one month, the venue of Yixing, as the pioneer, received over 100 terminal store members from Jiangsu, Zhejiang, Hunan and Hubei to have a common discussion and study.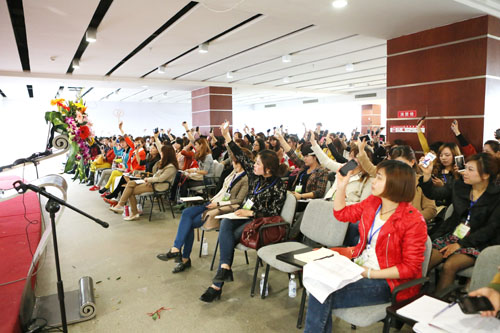 Trainees are raising their hands to ask questions
Awarding Ceremony of Outstanding Trainees